Services Provided: Website Hosting, Website Design, SEO
Client Details:
Cowabunga! Computers
1953 S. Beretania St. Honolulu, HI 96826
Smartcows.com was designed by DHWG.  One thing myself and this client have in common is that we like to keep things simple.  Incase you didn't notice, this is as simple as it gets.  A page, a logo and one action button for clients to get the help they need.  That's all the customer needed, that's all I recommended they put on their page.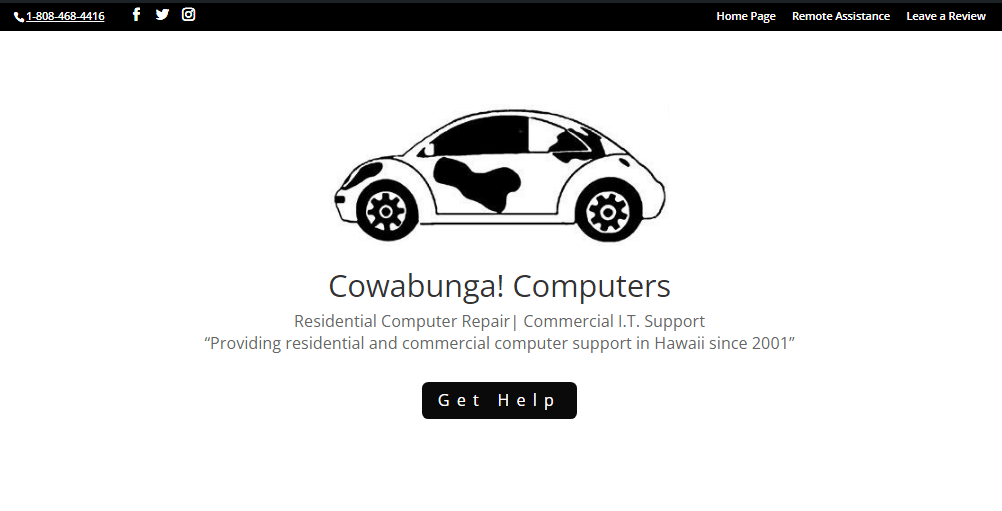 But what about SEO?  You cant possibly rank for keywords with just an image and a link can you?  Well that's where proper planning and experience can take you from the depths of search to the front page.  If you do a search for Oahu Computer Repair or Hawaii Computer Repair, you will be presented with some very interesting results.  With such a competitive keywords, its difficult to beat the big review sites like yelp, expertise and threebestrated.  But once you move past the well established review sites, you will start to find some local business sites.  The very first local site on the very first page of a 24,300,000 search result is smartcows.com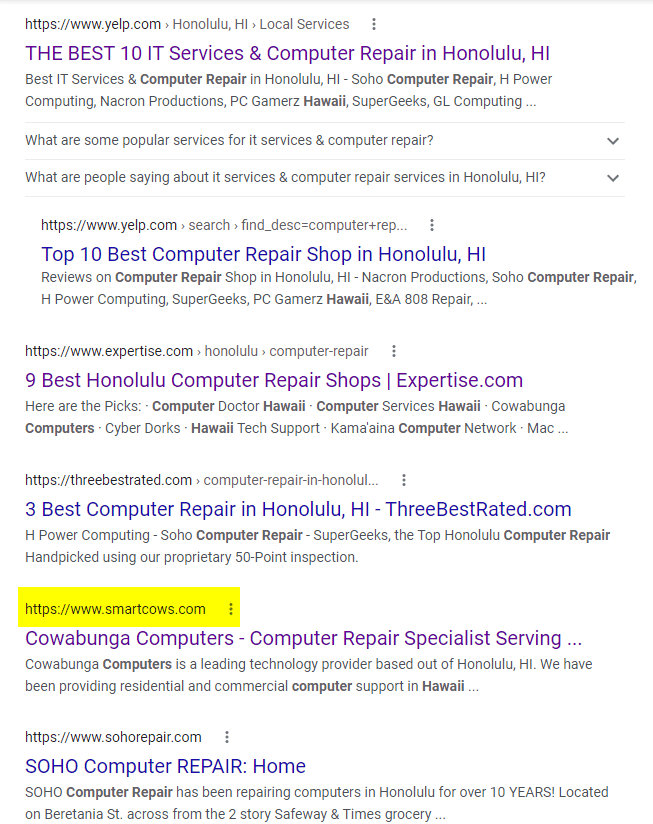 Moving past the search engine results, how does a new customer use the site?  Cowabunga Computers wanted an easy way for customers to submit support requests.  The single button on the labeled get help leads to a custom request form.  Clients can submit their request and a Cowabunga support agent will be able to answer the request directly from their ticketing system.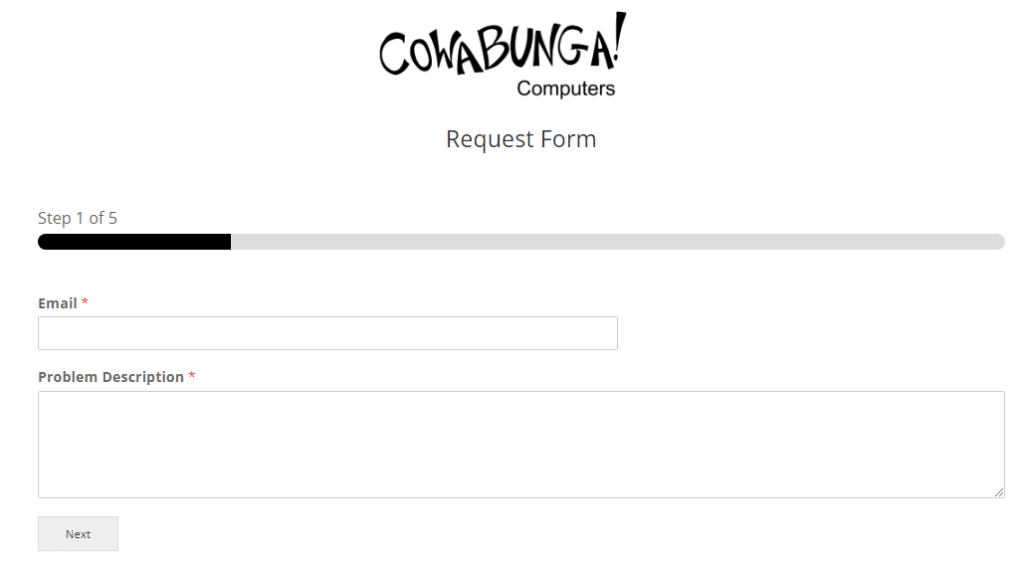 Since implementing the request form, Cowabunga Computers has enjoyed a steady stream of new clients through their website.
Feedback is something Cowabunga said they take seriously so they have a feedback form linked directly to the top menu.  I designed this one page submit form to ensure the customer has a quick meaningful way to provide feedback.  So far they have been able to gather contstructive feedback to better their services for clients.